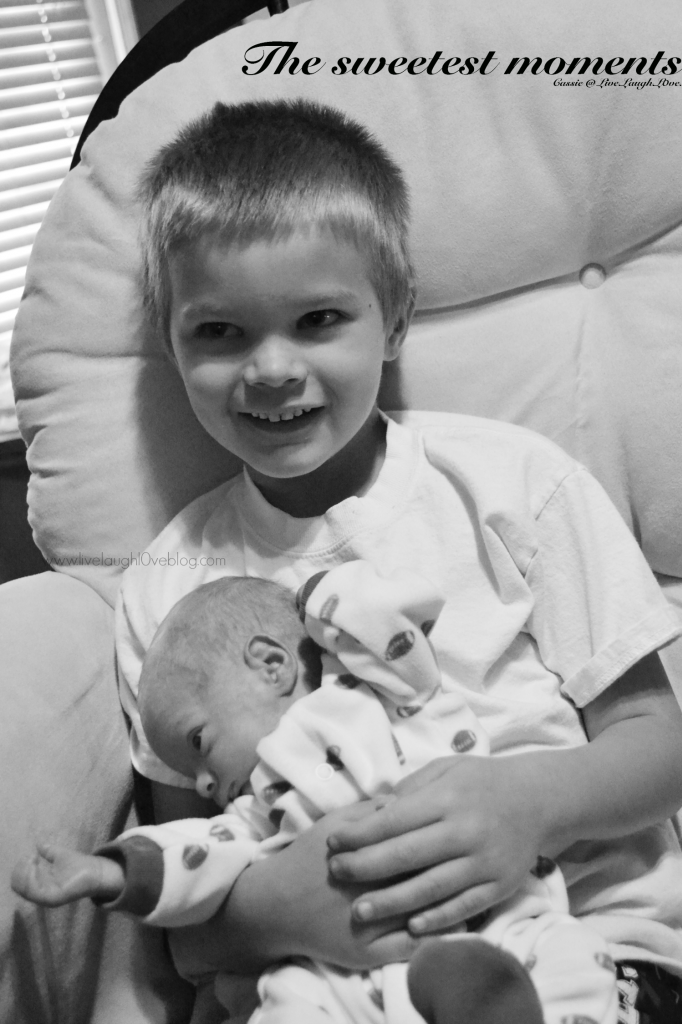 When we first
brought Kade home
from the hospital, both the boys were kind of hesitant about him. They would look at him when I held him or when he was in his bouncer, they would let Kade wrap his little fingers around their hands, but that's as far as it went. I don't blame them though because Kade is tiny, if I wasn't a momma, I might be hesitant to hold him too. I've been offering for Jay to hold him, but he's been saying no. Well, the other day he decided he wanted to hold him for a minute so, I let him.
It was absolutely adorable and I had to grab my camera and snap a couple of pictures. Jay was smiling almost the whole time. He truly loves his little brother. After school, Jay asks me several times,
"Mommy can I give Kade a kiss."
Of course I say yes and smile as he kisses Kade's head. Jay will sit there and talk to him and show him his toys. It is just so adorable to watch. I love watching their bond form and being able to see these sweet memories. He watches over him so much. When Kade is sleeping and Jay is talking to me, he will come up to me and say, "
mommy, I love you soooo much."
:) My heart melts.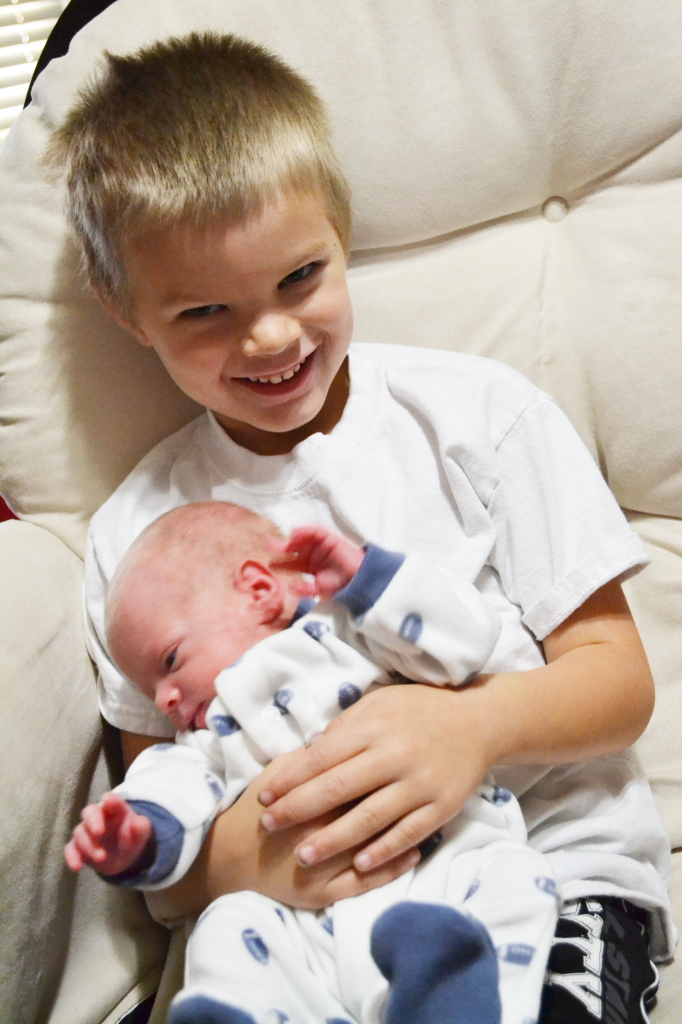 Does your child have a younger sibling that they adore?!