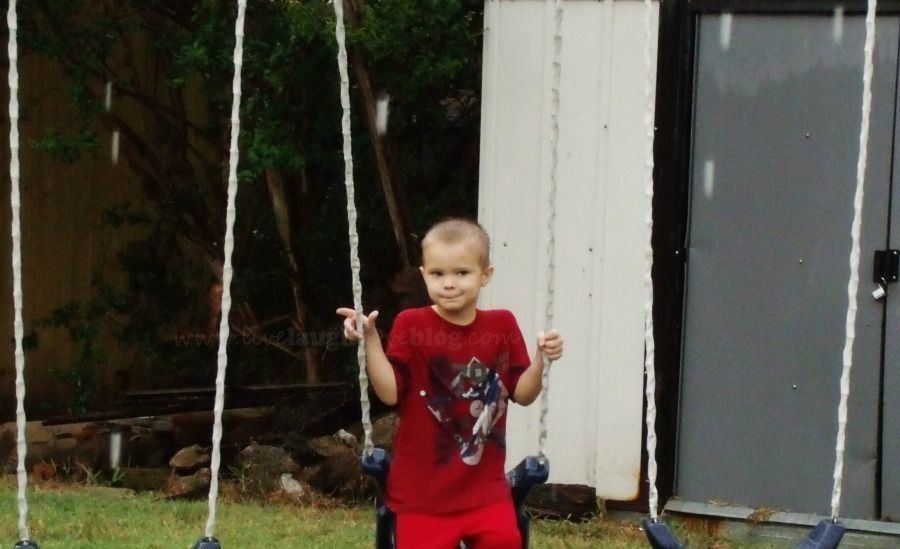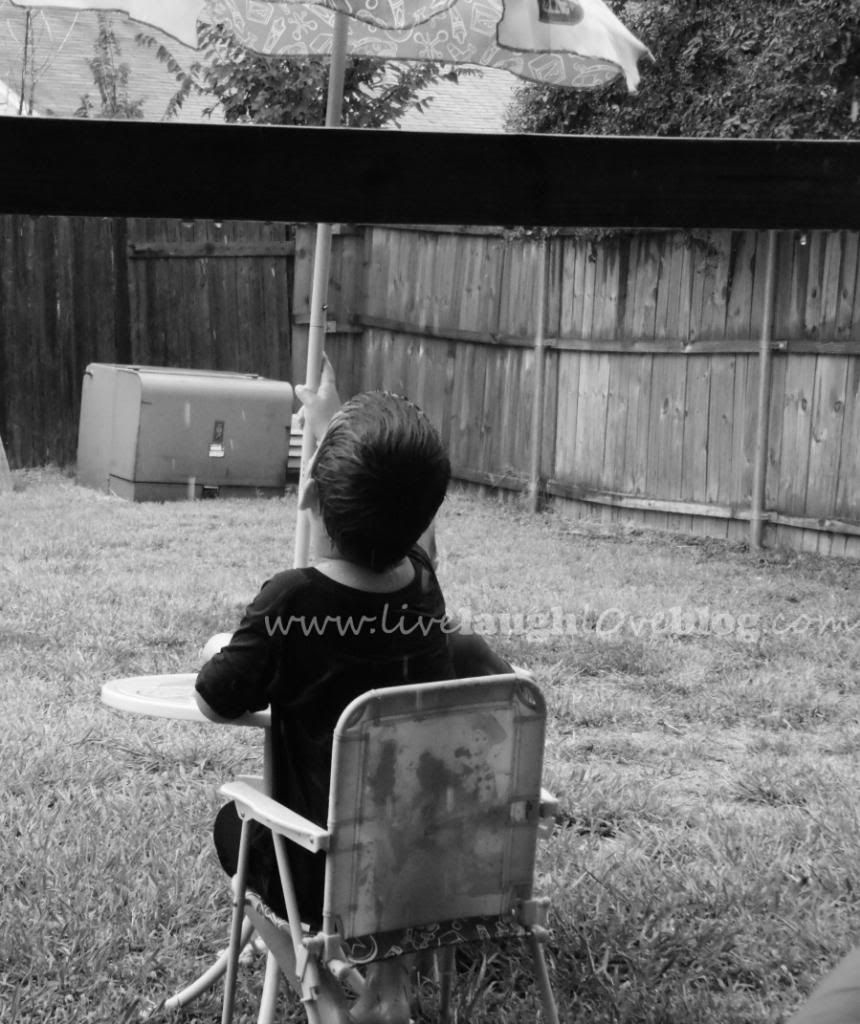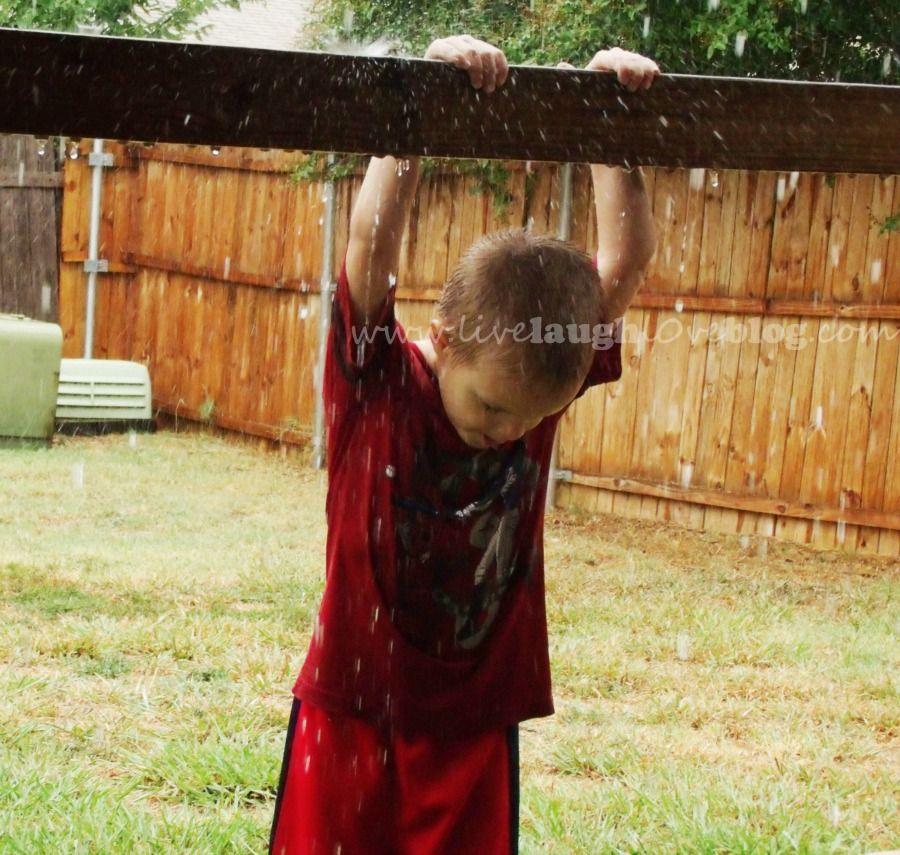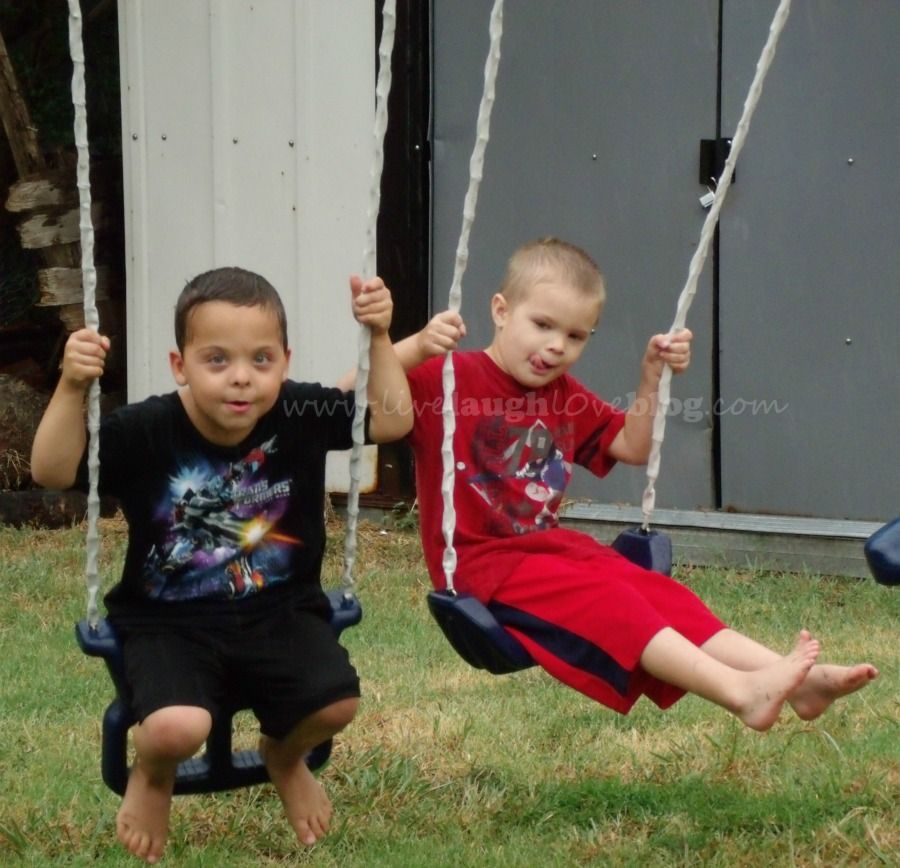 Last week & the week before we had a few rainy days. Really, I should say stormy - because, all of the days it did rain, it stormed and playing in the rain was out of the question. But, on Wednesday my little sister & my nephew came over and as we were chatting in the kitchen while our boys played in the playroom, I heard the sound of beautiful summer rain falling outside.
The kind of beautiful summer rain that isn't occupied by thunder or lighting and I immediately looked at my sister and told her we had to let the boys play out in the rain. After we hollered for them to come on we were going outside to play in the rain, they all came sprinting into the living room and we couldn't get the back door open fast enough. It was magical.
There is always something magical about watching your little ones laugh and play as rain falls from the heavens. There really is no other way to describe it. We laughed as they stuck their tongues out to catch the rain drops and giggled as they sprinted around the yard. Lately, I have been trying to really stop and enjoy life. Enjoy these moments of pure joy and last week - I can honestly say I completely did just that.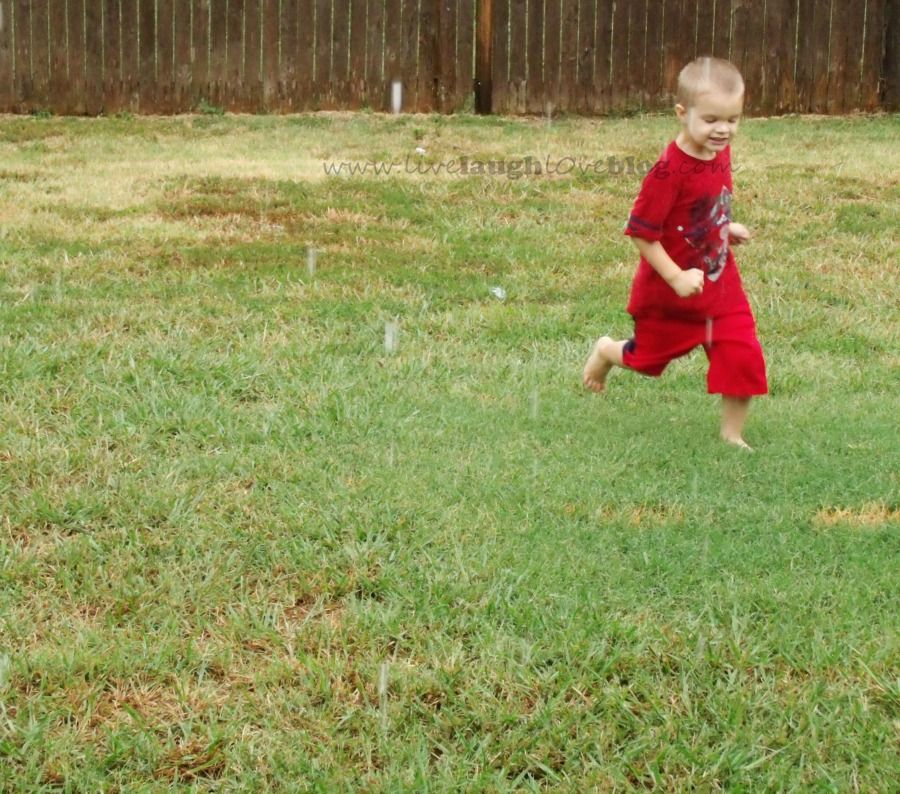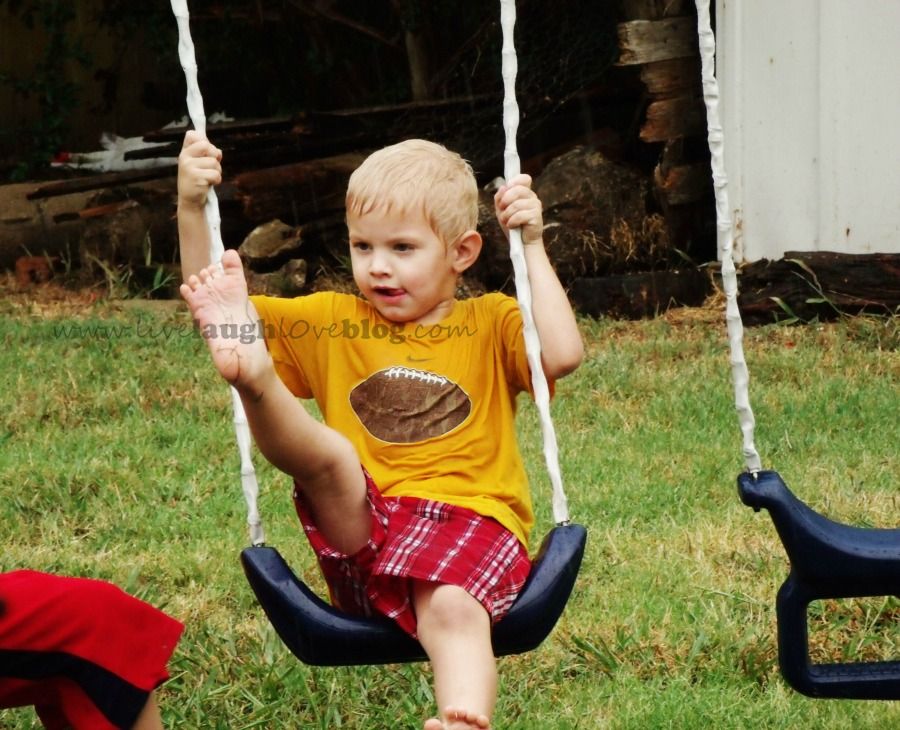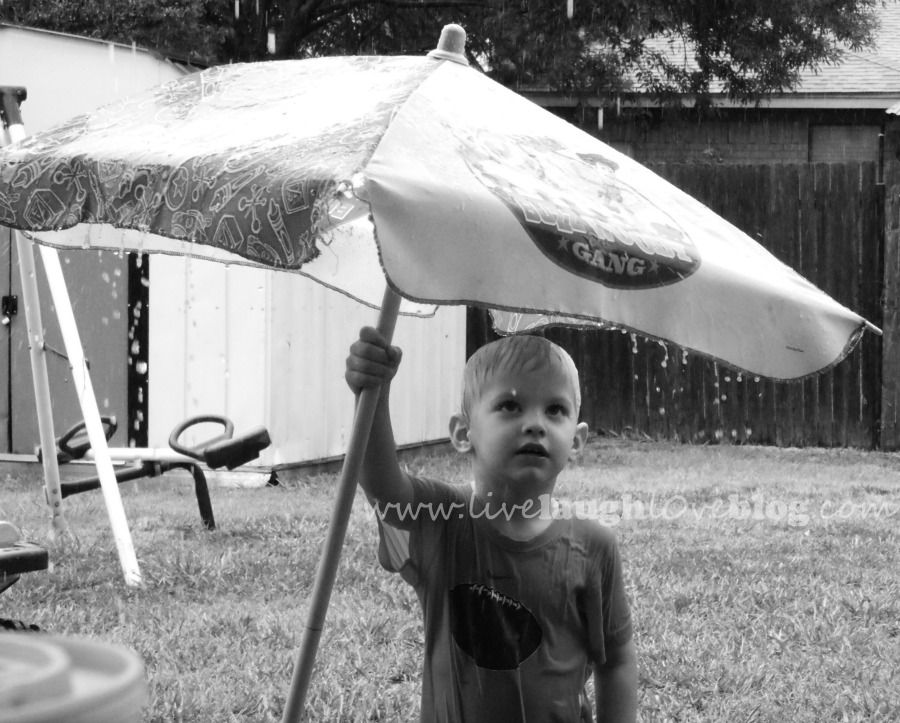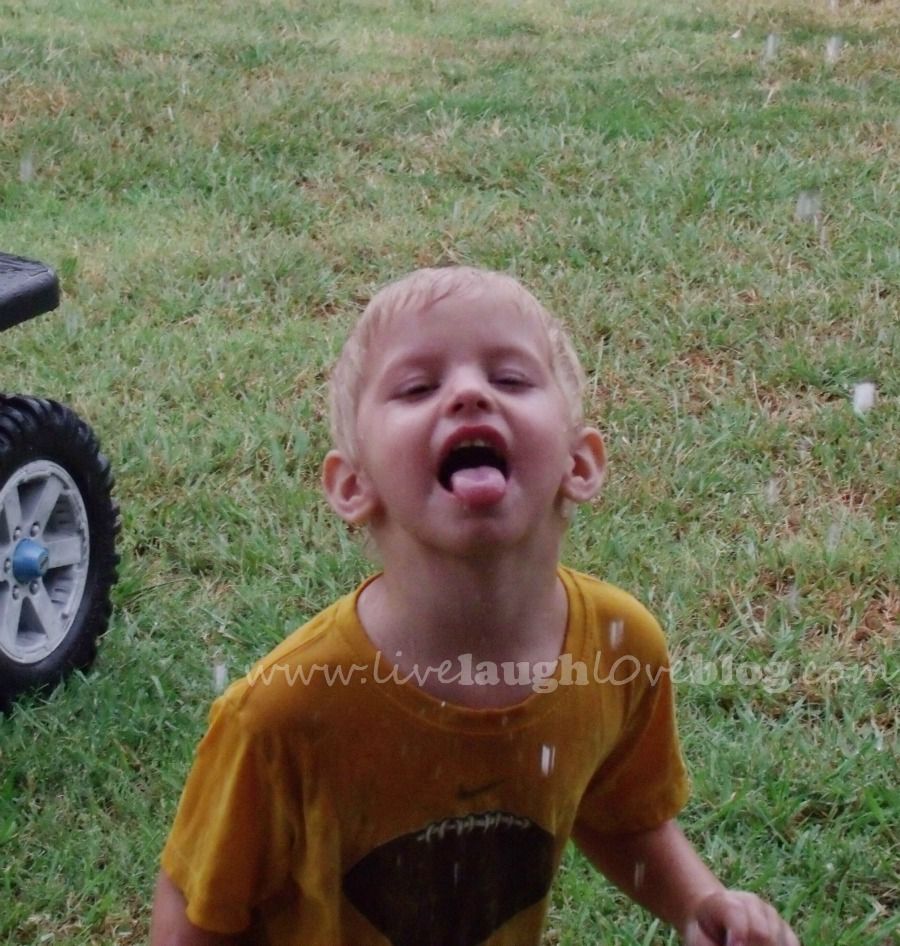 When was the last time you or your kids played out in the rain?
This months in-post ad
------------------------------