Valentine's day is officially less than one month away. I know some people could care less for Valentine's day, but I am a
huge
fan of it. I always let others know that I love them, but having a whole day where we don't focus on the bad and we focus solely on
love
is just so fun to me and definitely heart warming. Granted, I do think love should be shown every single day, but it's so nice to feel all that extra love on Love Day! I have a few fun posts coming up about valentine's day - crafts of course and a super fun date night idea, but I thought I would kick it off with Valentine fashion. Granted, this could totally be any date night, but I focused on Love day for these outfits.
Being a stay at home mom, I basically live in leggings and a t-shirt except for the too far apart times I actually get dressed for the day so, when date night roles around I try to look sexy for my husband because lets face it, our husbands like their wives to look sexy every once in awhile. With that in mind, my first style board is a sexy date night outfit.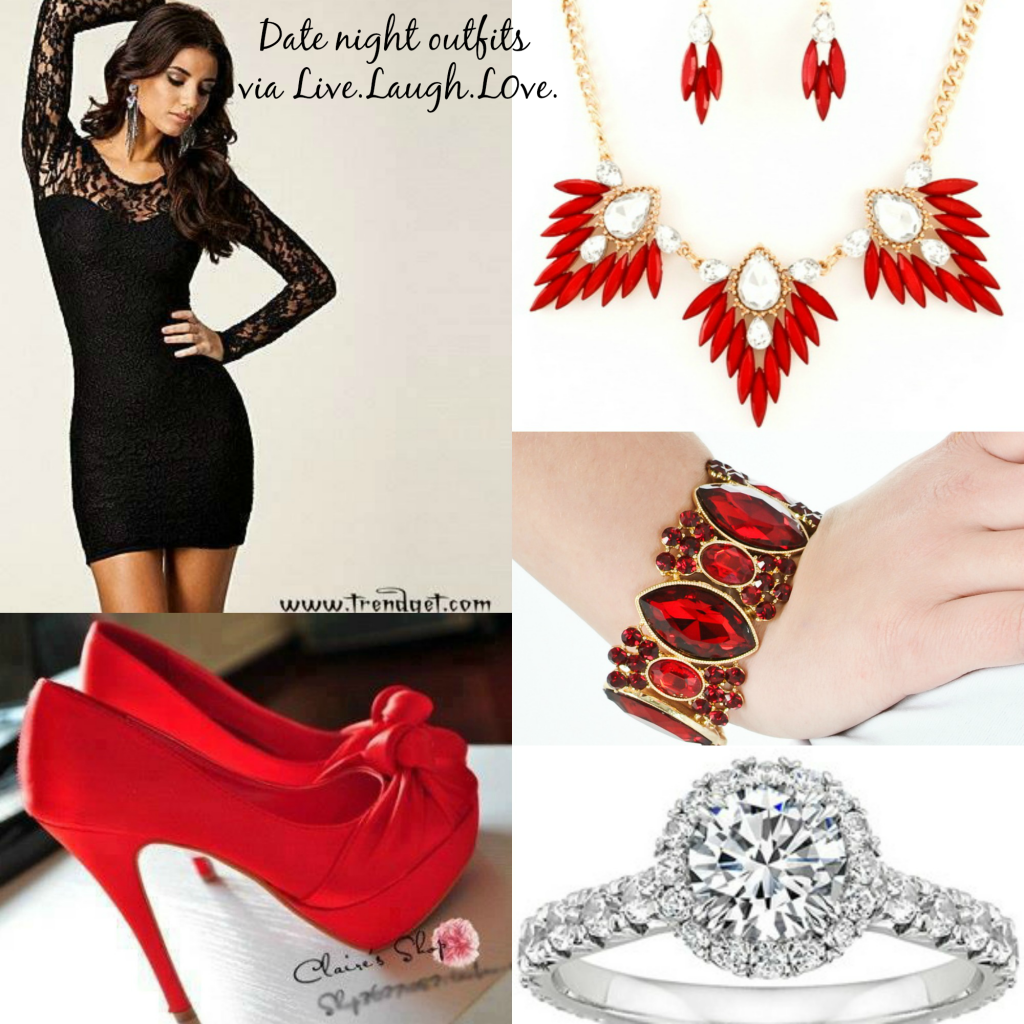 I wanted to go with black and lots of red accessories, that way the accessories stood out against a gorgeous black dress.
Little black dress
//
Red heels
//
Crown jewels cuff
//
Finnick pendant Necklace
//
18k White Gold Sienna Diamond Ring
Now, if you want to still look gorgeous, but a little more subtle than this next date night outfit is for you.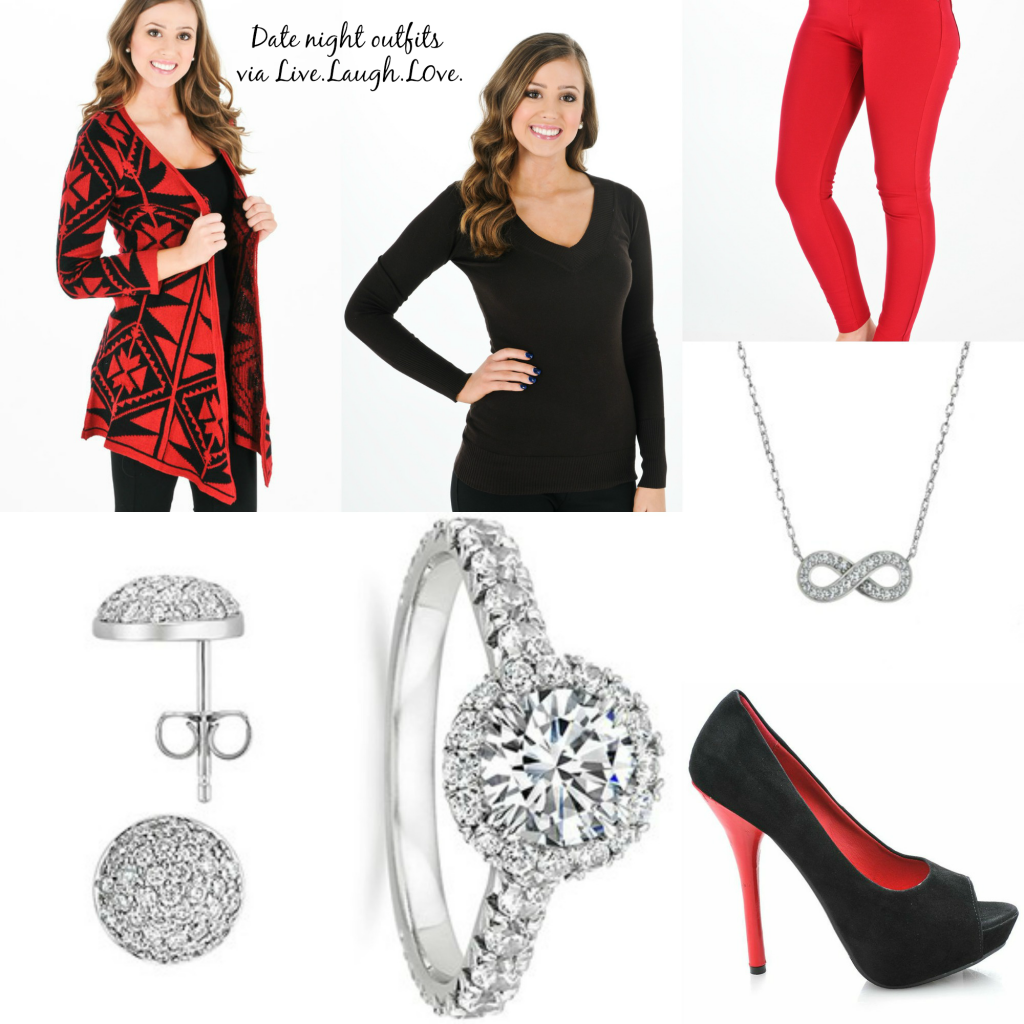 In Texas you never know what the weather is going to do, it may be hot enough for the first outfit or cold enough for the second, but I know in other states it is super cold during valentine's day and this outfit is sure to keep you warm and stylish.
Midnight cardi
//
Ambiance v-neck sweater
//
In love skinny jeans
//
18K White Gold Pavé Eclipse Diamond Earrings
//
18K White Gold Sienna Diamond Ring
//
18K White Gold Pavé Diamond Infinity Pendant
//
Red & black heels
Which one is your favorite?
---------------------------------
Stay connected with me: